Our history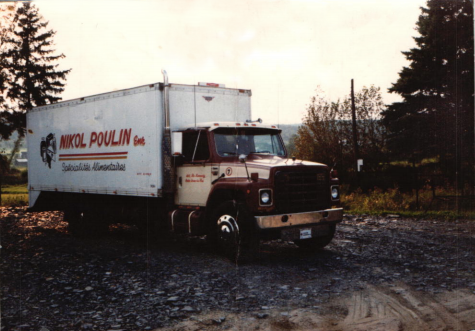 In 1989, Nikol Poulin started in the business of delivering dietary and non-dietary products by purchasing his first delivery truck. He delivered supplies to convenient stores, grocery stores, as well as drugstores in the Beauce and Bellechasse regions.
In 1990, he was presented with an offer. He then became a representative for MAGID, and covered all of Eastern Quebec.
In 1997, Poulin decided to be self-employed and started his own business as an independent distributor, first by surrounding himself with competent people. "A great number of customers, suppliers, producers, and deliverers have trusted us, which is why we are well established in Canada. »
Today in 2021, the second generation is on the job, and in our team are 13 representatives in Canada, the United States, and Europe! We have been able to provide you with the best prices, and we intend to do it for many years to come!